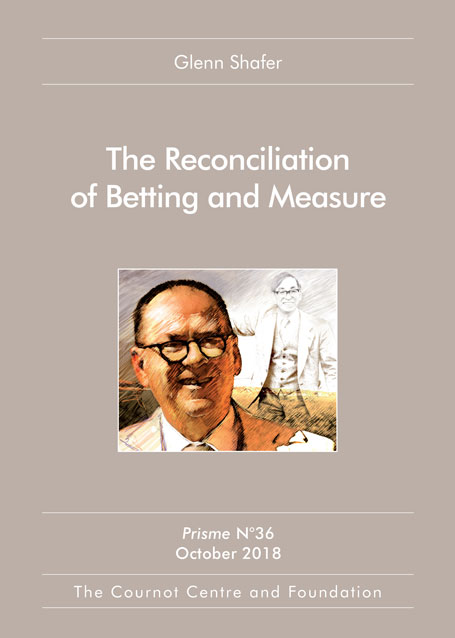 Prisme N°36
The Reconciliation of Betting and Measure
Glenn Shafer
Three-and-a-half centuries ago, Blaise Pascal and Pierre Fermat proposed competing solutions to a classical problem in probability theory, the problem of points. Pascal looked at the paths play in the game might take. Fermat counted the combinations. The interplay between betting and measure has been intrinsic to probability ever since.

In the mid-twentieth century, this duality could be seen beneath the contrasting styles of Paul Lévy and Joseph Doob. Lévy's vision was intrinsically and sometimes explicitly game-theoretic. Intuitively, his expectations were those of a gambler; his paths were formed by outcomes of successive bets. Doob confronted Lévy's intuition with the cold rigor of measure.
Kiyosi Itô was able to reconcile their visions, clothing Lévy's pathwise thinking in measure-theoretic rigor.

The reconciliation is now understood in terms of measure. But the game-theoretic intuition has been resurgent in applications to finance, and recent work shows that the game-theoretic picture can be made as rigorous as the measure-theoretic picture. In this game-theoretic picture, martingales regain their identity as capital processes and are used to define probability one and develop a purely game-theoretic version of Itô's calculus. Details are provided in my forthcoming book with Vladimir Vovk, Game-Theoretic Foundations for Probability and Finance.